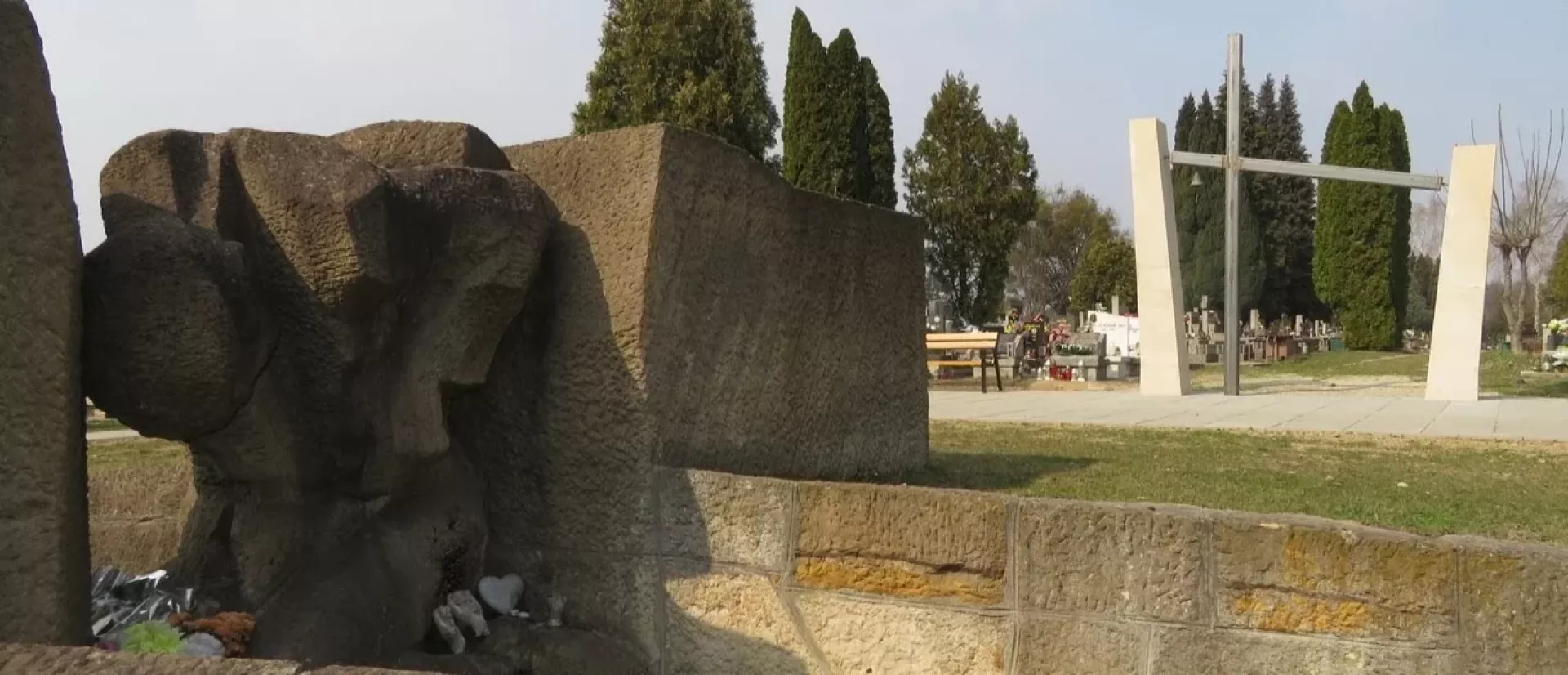 MONUMENT OF THE FALLEN SOLDIERS FROM THE WWII
PUBLIC CEMETERY
KOŠICE Slovak Republic

The Monument of the Fallen soldiers forms a significant part of the Košice Public Cemetery. 6000 - 6500 soldiers from WWII found their peace here. The overall size of the military cemetery part is 19 438sqm.
The full project title is "Completion of the monument to the fallen soldiers in the First World War in the Public Cemetery". The light motif of the predominantly landscape architecture was to find suitable material and visual solutions depicting the passing time from WWII and the souls of the soldiers - people that lost their lives.
The rough Iron was used as a material reacting to the environment and at the same time expressing the changes in color, shape, and roughness. The iron crosses representing soldiers are placed between every 4 tiles, looking shiny now, but some of them are already showing traces of the bright red color that will slowly get into the pores of the tiles representing the blood of the fallen heroes.
Studio:
Project: STUDIO Slovakia,
Foto: https://www.kosice-estranky.sk/
Authors: Lukáš Sečka, Peter Tracík